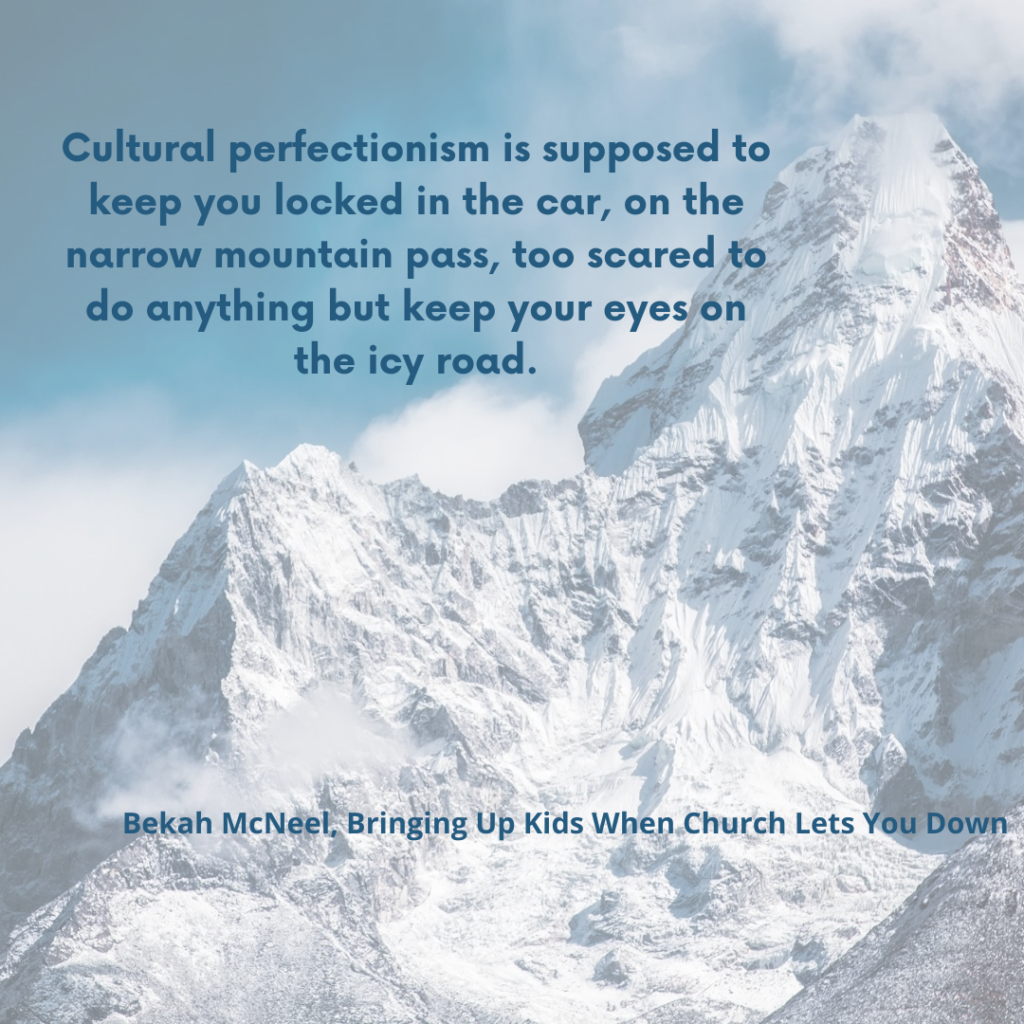 I'm 38! The most exciting year! Just kidding. There's nothing magical about 38. Except that this is the year my book comes out. If you'd told 18-year-old or even 28-year-old me it would take this long to meet this particular life goal, I'd probably have felt a little sad, to be honest. I've always wanted to write a book, and 38 sounded ancient.
But it's not. Thirty-eight is just old enough to really get into some healing. To know what I mean when I say "perfectionism is killing you." If I'd started this journey before 38, I could not have enjoyed it. It's taken me exactly this long to prepare myself to be able to handle my life. My messy, joyful, sometimes making it harder than it needs to be life.
Until now, a book would have joined the pile of other amazing things I was not able to enjoy. It would have been, like everything else, a living contradiction: you have everything you want, Bekah. Why can't you enjoy it?
Because it could be better. Life, the book, the kids, the marriage.
Because I could lose it. Life, the book, the kids, the marriage.
Because I'm too busy trying to maintain it, thinking it all depends on me. Life, the book, the kids, the marriage.
My knuckles blanched white on the steering wheel, I found no joy in climbing the mountain of perfection. This year, I hope you and I both find a road less icy, less steep, where we can enjoy the ride. Maybe even an exit ramp, down hill, wide lane, with gorgeous views and places to stop for photos and picnics. Or even a gas station for some junk food.
The first, rebellious thing we do is to say, "what if I have the thing I'm still striving for?"
What if I have goodness?
Even if the goodness is just opening our eyes to another day, or putting our heads on our pillow at the end—that's the start of an exit ramp. To hear God's declaration that we are good. Creation is good. God is good. That's the beginning of an exit ramp from the mountain that tells us it's never enough, always in danger, and up to us to maintain it.
I want more health, more wholeness, more security and equity for everyone as well, don't get me wrong, the work doesn't stop. This is not weaponized contentment, an admonition to be happy with your lot in life. The mountain isn't the work. The mountain is the reason for the work: the belief that the goal is to reach the elusive top.
The work is what we're here to do. But I want my work—life, book, family, marriage—to be joy, not perfectionism. I'm taking notes from adrienne maree brown's vision of Pleasure Activism. And Diana Butler Bass's spirituality in Freeing Jesus. And from my own, riotous children.
So I hope that you enjoy hundreds of things this year, whether they are tiny daily graces or huge life goals. I hope we all see progress, and enjoy each step forward. I hope we have victories, and stick around to enjoy the after party.