Surviving Open Enrollment Season: a resource
Surviving Open Enrollment Season: a resource
It's your second (okay, maybe third…or fourth) favorite time of year, and we've got all the goodies/things you need to make this as painless as possible.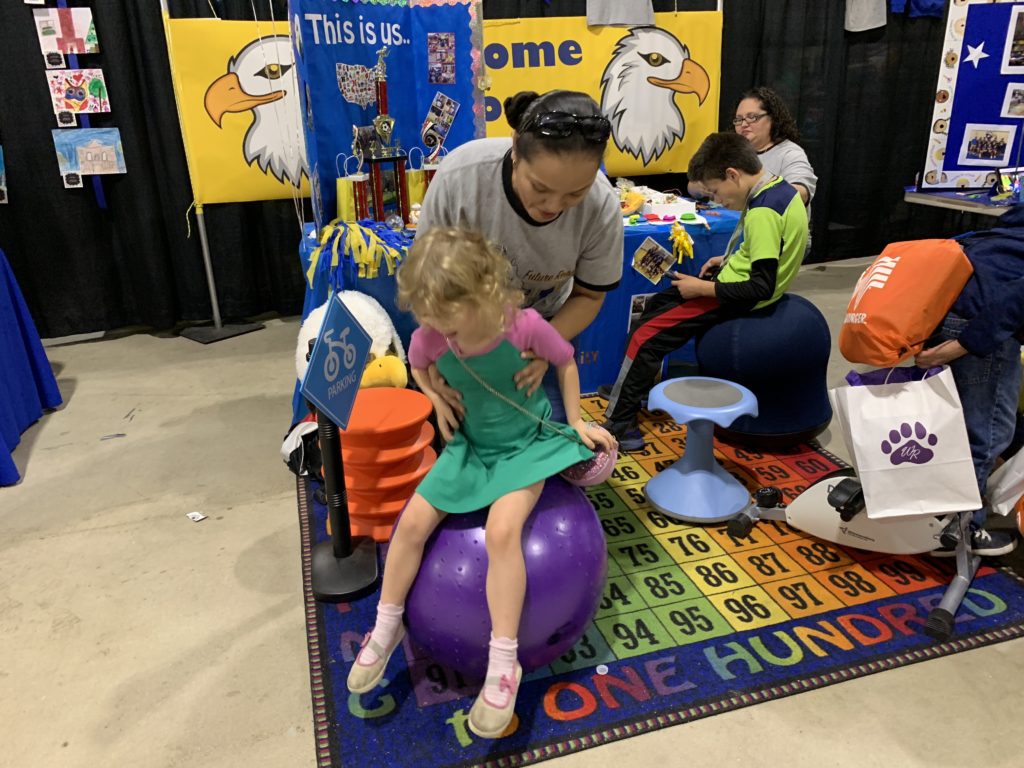 It's here! That most buzzy and slightly-nerve-wracking time of year that for some reason overlaps with all the holidays. But now that you've survived the holidays (and hopefully gotten a little rest), detoxed (because you've finally eaten all the cookies), it's time to start thinking in earnest about what comes next. Summer child care and schools for next year. Can't help you on that first one, but schools, yes.
Don't worry, trembling parents, I've been where you are, and in just one year the options to help you make a great choice have multiplied. You've got this.
However you feel about parents being able to choose their schools—and there are lots of reasons to feel lots of ways—choices exist, and if they do, it's pretty important that they exist for everyone, not just for the well-connected and time-wealthy.
To that end, there are four resources to help with those choices. A must-have, if you will, for everyone in your house who needs a school.
Experience SAISD on Jan 11, 2020
For families applying to a choice school or program in SAISD, this event is a must. Even if you're just curious. The heads of school set up booths in the Freeman Colosseum expo center, and it becomes this sort of buzzy, feel-good market of possibility. Worth squeezing into your weekend plans.
Each school is given the same amount of space to fill…which is nice because press coverage and public attention (my own included) are not so evenly distributed. This is an opportunity to come with one group of schools in mind, and discover some you might not have expected.
Families can also go visit schools and attend information sessions. Information is available on the SAISD newsroom. But having everyone in one place is a valuable opportunity said the district's Chief Innovation Officer, Mohammed Choudhury, "We want to highlight the full range of school options available to families, from neighborhood schools to campuses open to students across our city. This an opportunity for families to ask many questions as they'd like about our academic offerings."
Apply San Antonio and Families Empowered CityWide Open House on Jan 18, 2020
Apply San Antonio is a common application administered by the nonprofit Families Empowered. It is available through Feb 10.
A common application cuts down on one of the most labor (and internet) intensive parts of schools choice-the applications. In a city like San Antonio where the digital divide is steep and transportation is expensive, the ability to apply to several schools with one form is a big deal. "We want families across the economic strata to know that they have options," said Families Empowered community and school partnerships manager Quincy Boyd.
Families Empowered also plans to help families get to know those schools before they apply. On January 18, 25 schools (both charters and district) will open their doors for tours from 10am to 1pm. Boyd said she has found that the most resource constrained families don't usually get to tour schools, which again, requires timely transportation. She thinks that having a wider Saturday window when schools are guaranteed to be open will help.
This year there are 23 schools participating in the common application process, but Boyd hopes that it will expand each year, as schools and parents match in ways they might never have before. Enrollment goes up, and parents don't languish on the wait list—one of the core goals of Families Empowered.
San Antonio Charter Moms School Guide
For those schools that have open enrollment options of some sort—including those in San Antonio ISD, with, from what I understand a standing offer to the other districts to include their magnet programs—this app, available in English and Spanish, serves almost as a personal assistant to families who are applying-sending reminders when applications are open, and lottery dates are nearing. 
The SACM app draws its data from the Texas Education Agency and filters based mostly on school performance. Information about transportation and other offerings are forthcoming, and distinctive curricular information is included in the descriptions of the schools, but TEA ratings and distance from the user's home are the primary filters. The app is based in a fundamental value of the school choice movement: that all kids deserve a high performing school, and that objective, apples-to-apples ratings are a valuable service to parents trying to find such schools.  "Objective data about schools helps level the playing field," said app developer and executive director of SACM Inga Cotton, "The families who are new in town, or who just don't know that many people, can look up the accountability data and take a peek at what is happening in the classroom. It's not the whole story, but it's important because it gives you a sense of how well prepared students are to progress to higher grades, to go to college, and to join the workforce."
Developed by City Education Partners in cooperation with local districts and charters, this website combines state data and stories contributed by the schools themselves (this element of the site is still expanding as more schools contribute). 
What's notable about School Finder, to me, is that it's the first time charters and districts have agreed to list themselves side by side. That Northside ISD Superintendent Brian Woods signed on to the project marked, to my watchful eyes, the way forward in a new reality. Charters exist. Some are good, some are bad. Some offer things ISDs don't. Some don't offer what ISDs can. Districts that are confident in their schools seem to be the most willing to play ball. 
School finder also includes after school programs. 
School finder allows parents to search for specific programs, clubs, etc. It allows sorting based on distinctive programs and offerings. School Finder allows schools to distinguish themselves in non-test-based ways, something that many parents say they want, and many schools are keen to do.