Kevin Brown to leave Alamo Heights ISD
Kevin Brown to leave Alamo Heights ISD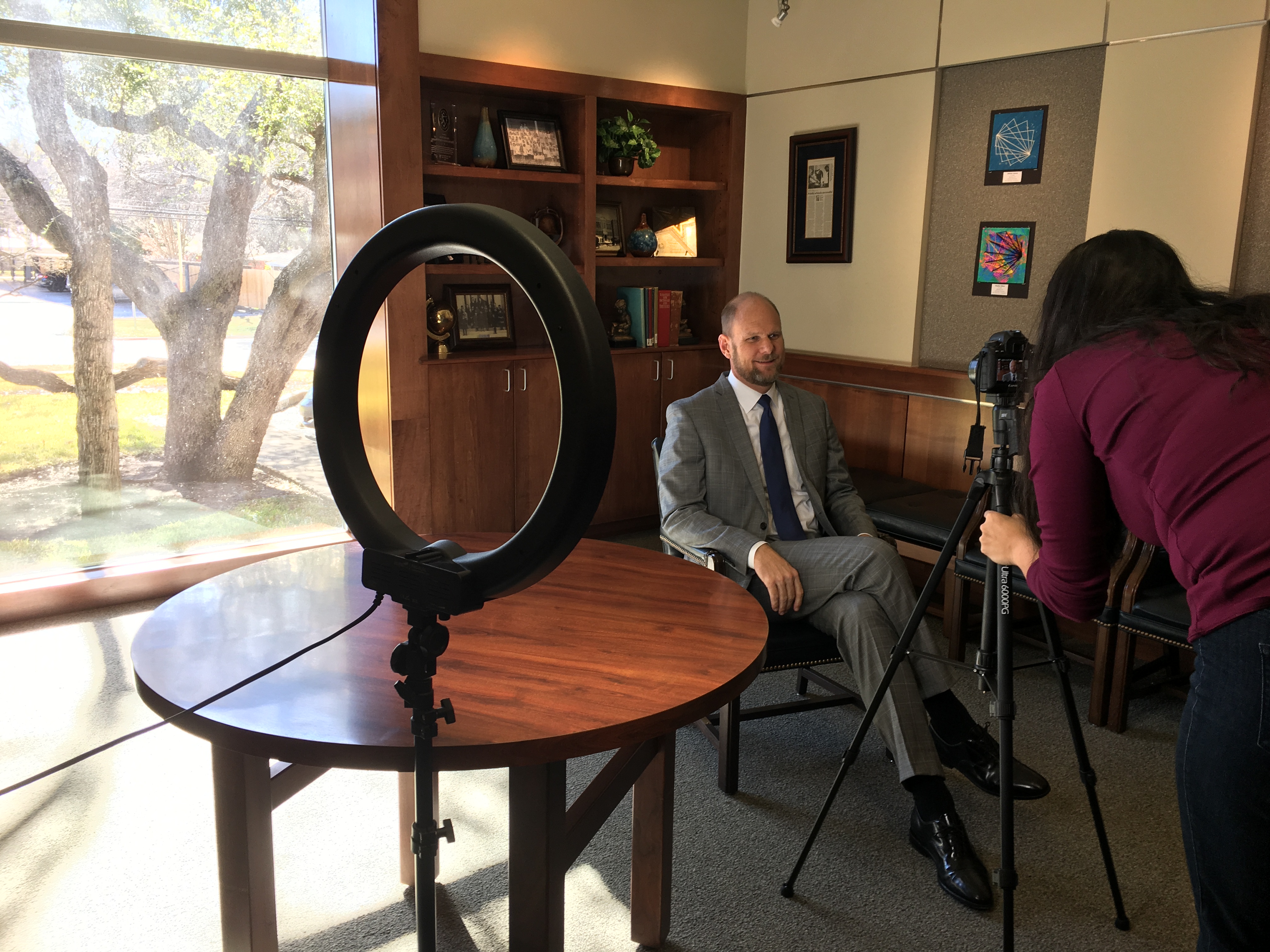 Alamo Heights ISD parents received some sad/happy news in their inboxes on Saturday afternoon, under the subject, "A Message from Dr. Brown."
"It is with very mixed emotions that I am writing today to share that I have accepted the position of Executive Director for the Texas Association of School Administrators (TASA). I will remain as superintendent of AHISD through June 30th of this year," Brown wrote.
Brown has worked for the district for 18 years, 10 as superintendent. "This is personal for me," he wrote, as his two daughters, Hannah and Molly both attended AHISD schools from kindergarten through graduation.
This is not Brown's first foray into statewide leadership. He is the immediate past-president of TASA, and currently serves as the president of the Texas School Coalition, which primarily represents the districts known as "Chapter 41 districts," those who send a portion of their locally raised taxes back to the State. Brown has been an outspoken critic of the practice, known as recapture or "Robin Hood." The Texas School Coalition was one of the plaintiffs in the most recent school finance lawsuit in which the Texas Supreme Court ruled the State's school finance system constitutional…and then went on to use all manner of SAT-level pejoratives to describe it.
While Brown's years at AHISD have been his highest profile, in previous interviews he has reflected with me on his first years as a teacher, working in Southwest ISD, which serves a more rural, higher-poverty population. Those years were formative for him, he said, as they taught him how poverty affects the classroom. While he has recognized the benefits of having a greater percentage of kids from middle class and wealthy households, he also added that with Texas' current school finance system, everybody loses.
Read More: Rich or Poor, Everybody is Losing in Texas School Finance 
Center for Public Policy Priorities senior analyst Chandra Villanueva is a proponent of Robin Hood, but agrees with Brown that the current finance system is underfunding most districts. She considers Alamo Heights the "canary in the coal mine" in that,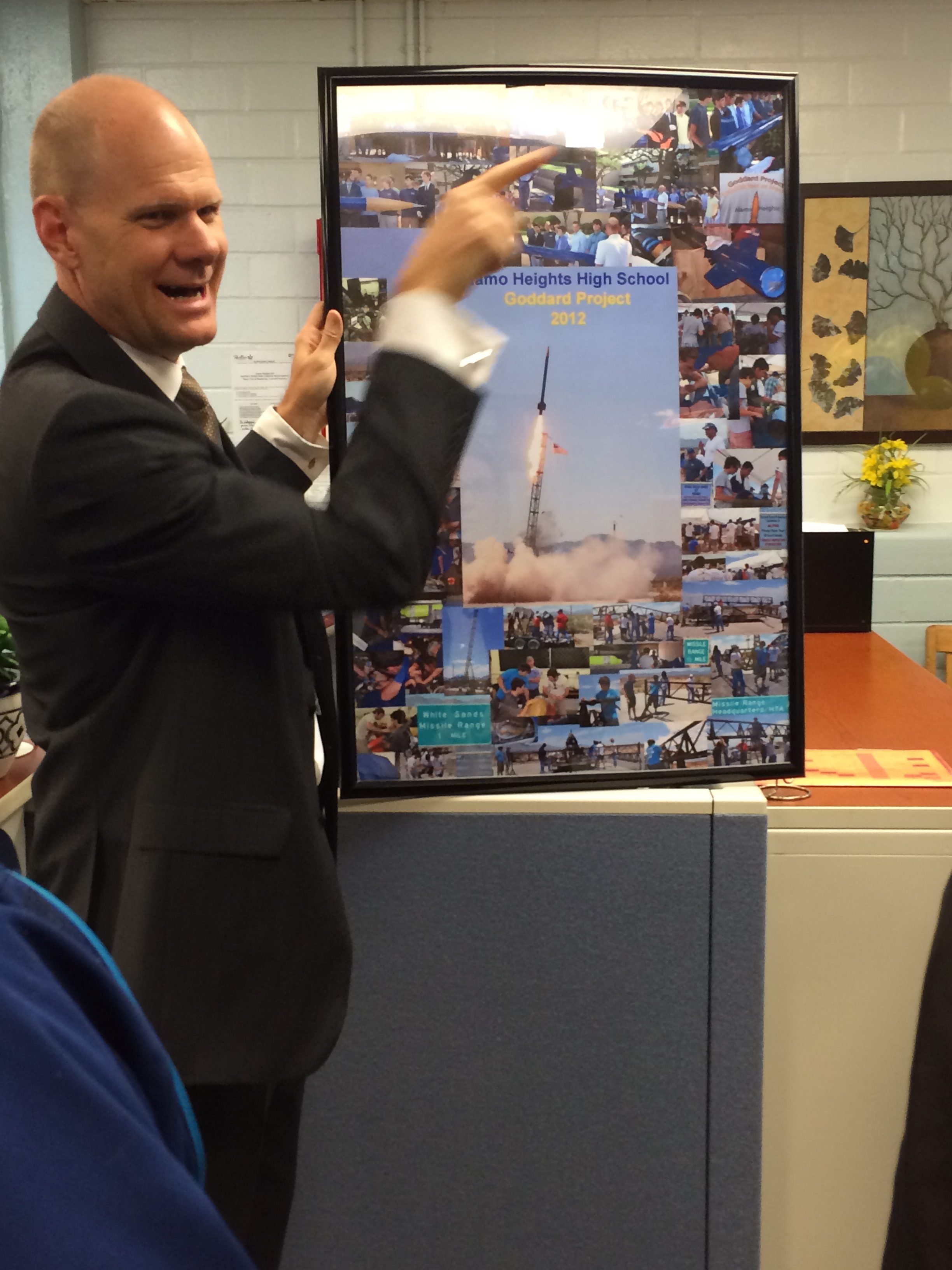 when they are feeling the squeeze, you know things are getting really bad for the rest of the state.
Read More: The Challenges and Opportunities of Education 3.0
School finance is not the only thing on which Brown has been outspoken. In addition to occasionally waxing poetic on the democratic role of schools, he's spoken frankly on the over-reliance on testing and the belief (he would say, myth) that district administration is inherently wasteful. He runs a notoriously tight ship, and one of my favorite moments reporting on him was when he clapped back (with a smile) at a curmudgeonly Alamo Heights resident who said that busses were going by his home half-full, proof of district waste.
"Those empty busses are carrying kindergartners and preK kids. You just can't see them because they are little," Brown said.
Brown has amassed recognitions for his leadership of AHISD, prodding the district operating budget slowly back from deficit after devastating state funding cuts in 2011. Last year the H-E-B Excellence in Education awards named AHISD the best small school district in Texas.
"Kevin's leadership has had an incredible influence in our district from the pedagogy in classrooms, to the aspirational mission and vision we now claim for ourselves in AHISD," Dr. Dana Bashara, Assistant Superintendent for Elementary Education said in the press release announcing Brown's new position.
In 2009 the district enacted a Strategic Plan for the district, and in 2016 expanded that vision, calling it the Profile of a Learner, to address the priorities for curriculum, instruction, and student development. Voters also approved a $135 million bond in 2017.
In his role at TASA, Brown will influence professional development for district administrators, legislative priorities on behalf of districts, and public perception of district leadership around the state.  Which means he probably won't have to stop speaking frankly any time soon.
The district has not indicated plans to select his successor or who will serve as interim superintendent of AHISD.