Growing book-lovers in the midst of a book desert
Growing book-lovers in the midst of a book desert
It's officially summer break, which means, for many, a trip or two to the book store to stock up for long hot afternoons, car trips, and bed times. Many take for granted the omnipresence of books, available to grab at the grocery store, museum gift shop, or the Half Price Books down the street.
Studies show that the children of parents who bury them under piles of books see marked gains in literacy over the summer, while their less-advantaged peers experience what's known as the "summer slide." While libraries and public resources do their best, advocates say, there's nothing like having a book of one's own, which is why some grown-ups are pumping books into the city's driest book deserts.
It wasn't a surprise to see Head Start teacher Valerie Castillo with her arms full of books at the May 26 giveaway event hosted by First Book and the San Antonio Alliance of Teachers and Support Personnel. Castillo is "addicted to books," she says, and she wants to share that addiction with the three- and four-year-olds in her class. It's not difficult to get them interested in reading, if she can just get the books into their tiny little hands.
Castillo teaches at Nelson Early Childhood Center, on the West Side, which opened in August 2017. Federal Head Start funding and early childhood funds from the district are sufficient to supply each classroom with 200-300 paperbacks and early reading books, she explained, but not to fill a library. The shelves in the Nelson library are sparse, mostly filled in with books bought with grant money, or donated through programs like H-E-B's Read 3. Whenever she can get her hands on more books, she does, but she was stunned to see how quickly the grant money goes when buying durable hardback editions.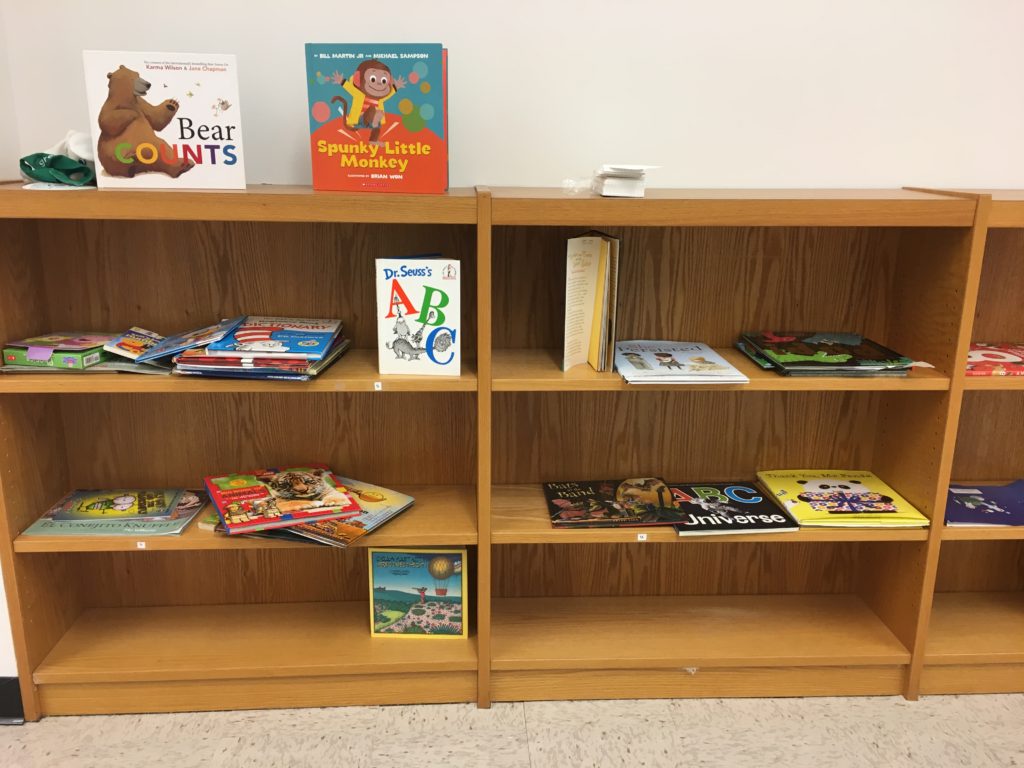 Knowing how much these books are worth, Castillo was even more impressed by the haul she was able to bring in on May 26.
The First Book event distributed 40,000 brand new books to 534 families, 195 teachers, and 75 support personnel, by the Alliance's count. Teachers and staff from 87 SAISD sites attended the event. By 9 am when the doors opened, a line stretched out the front door of VIA's downtown headquarters, and extended down the sidewalk past food trucks and a bounce house brought in for the event. Each family was allowed to collect 10 books per SAISD student present and another five for SAISD students at home.  Teachers could collect 40 books for their classrooms, and an extra 20 if they were Alliance members, an extra 10 for after school programs, and 5 extra for volunteers.
"It's amazing how many books 40,000 is," Alliance President Shelley Potter said at the event. Volunteers from the Alliance and other local unions spent the night before unloading and sorting the books into age-appropriate stacks. Now the stacks are filled with children wearing backpacks to transport their loot. The backpacks get heavier and heavier with each acquisition. The smiles get bigger.
Christina Lopez sits off to the side of the room with her three children counting and sorting their selections. Her five-year-old, Nikki, is already shoving books into her hands, asking her to read. "I think this is awesome," she said. Having the books in the home helps it become part of their family culture. She loves to read herself, and "what we do, they do," she says.
Like Castillo, she notes how expensive it can be to feed her kids' passion for reading. The books her kids have selected are priced at between $15 and $20 each. While she regularly takes them to the library and an annual $2 sale at Half Price Books, Lopez notes their excitement at these crisp, new editions.
Her son sits amid his stack of Star Wars books, already buried in one of them, sounding out words. One of the keys to early literacy is helping kids connect reading to other things that interest them…like Star Wars. Or just stars.
Back at Nelson, Castillo points to a reading nook with an outer space mural and a rocket ship tent inside. Kids love space, so she seized the opportunity to connect space and reading. Ideally, she wants to fill the library shelves with books that are less about the school's curriculum, and more about opening up reading as a lifestyle, a way to get deeper into their other interests.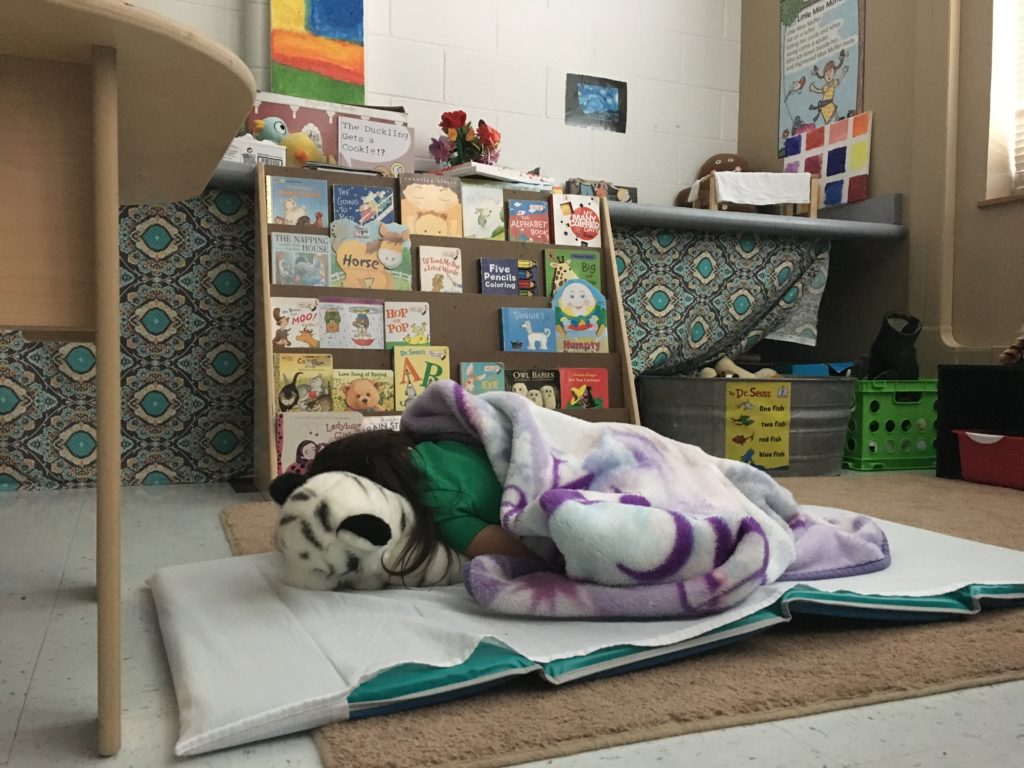 The students already respond enthusiastically, she says. The shelves in the library are somewhat ransacked from the kids last visit. They can't wait to get to their favorite books, and are still learning about putting things back in order. Half the time, Castillo says, there's a race to get to the most popular ones, and teachers have to intervene to make sure everyone gets a turn. That's not a bad problem to have, she says, "Hey, fight over books all you want." 
Head Start teachers are responsible for their students' entire day, which gives them lots of opportunity to shepherd those connections. "I'm their librarian. I'm their P.E. teacher. I'm their music teacher," she explained. That's why most Head Start funding is focused on the classroom, where they are also required to have four "read-alouds" per day.
No problem, Castillo said. The kids love being read to.
"I can get 17 three-year-olds to listen to two stories in one sitting," she said, "That's amazing."
I know what she means. Our pediatrician recommended that we read 10 books per day to our pre-school children, which seemed daunting until I witnessed their willingness to sit through at least that many in just one sitting. But having 10 books in the house is not a given for Castillo's students.
Head Start teachers make two home visits per year. During those visits they keep an eye out for things the children might need, Castillo said. They report back to the dsitrict if they noticed something missing, be it heating, food, or whatever else might affect a young child. Castillo always notices one scarcity in particular: books.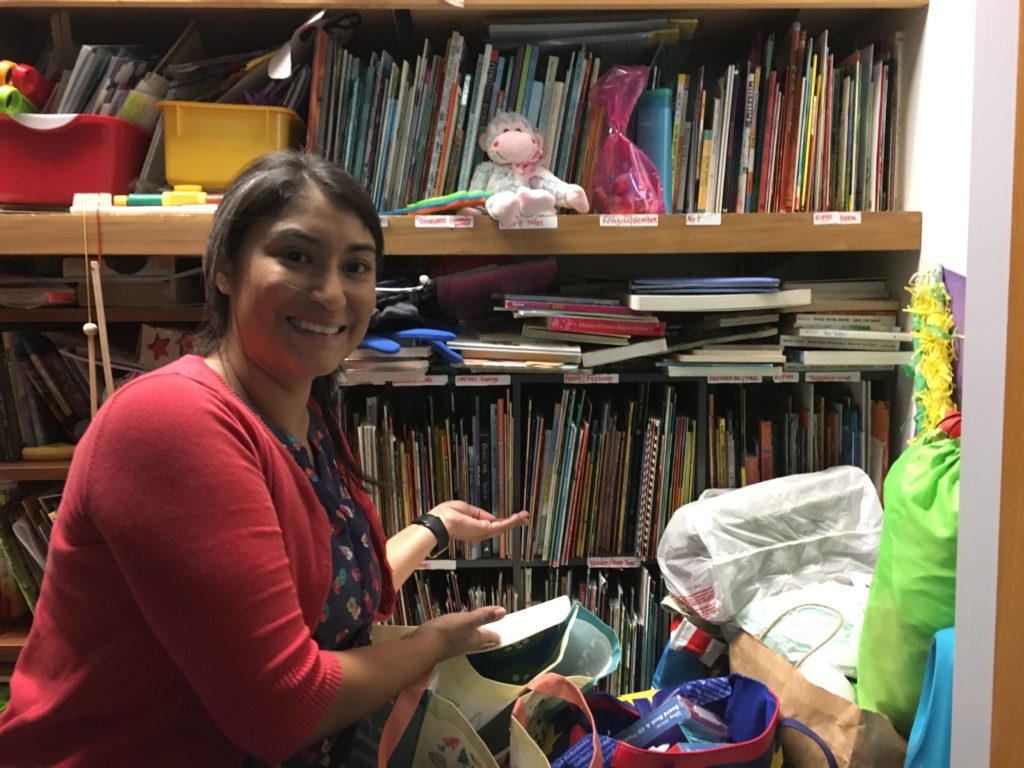 While books seem like a luxury compared to food, she said, they are actually a fundamental resource, and the lack shows itself over time.
The data linking books, socioeconomics, and life outcomes takes all sorts of shapes and sizes. From macro-level pipelines linking 3rd grade literacy to prison population projections, to statistics about the home libraries of families in different income brackets.
However you want to quantify and visualize the economics of literacy, access to books is part of it. It's a difference-maker. Like flossing and drinking water. There's not a dentist in the world who will tell you to skip the floss, and not a doctor who will tell you to swap water for soda. It's not really debated anymore. Kids need books.
And yet, book deserts persist. In 2017 local advocates Robyn Myers and Kercida McClain set out to map the book deserts in San Antonio. Their map looked troublingly similar to all of the other maps made by demographers concerned with inequality.
"There's not a Half Price Books on this side of town. There's not a Half Price Books on the East Side," Castillo said. It's a market issue, of course; the more books you can afford, the more you'll buy.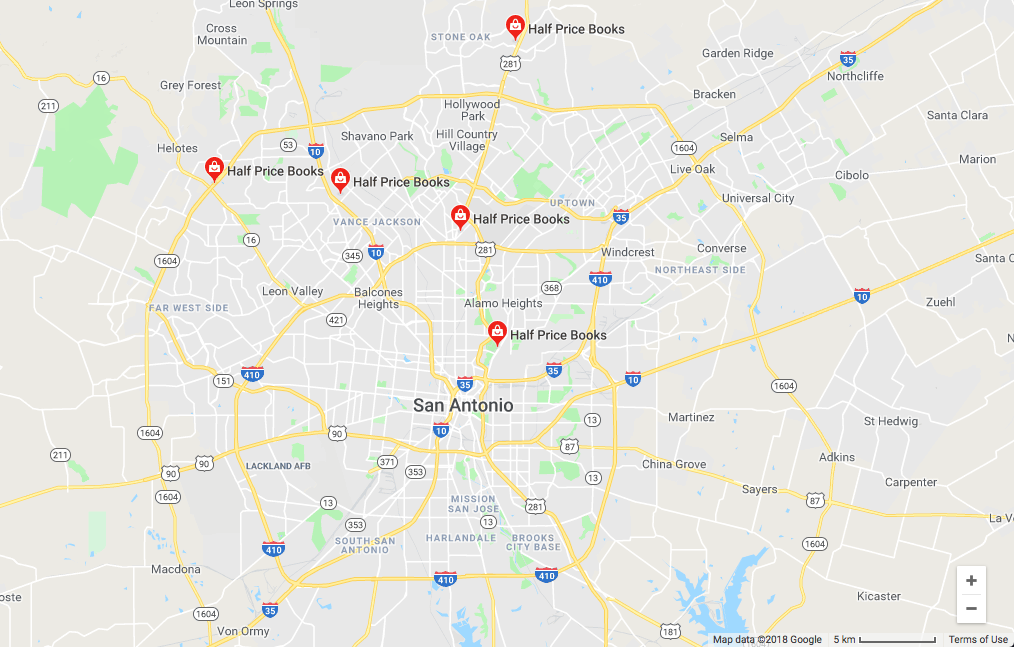 The same goes for things like Little Free Libraries, though, the take-one-leave-one neighborhood book stops. Such initiatives are supposed to make books more easily accessible, and could be a little spring in the book deserts. However, in spite of some nonprofit efforts to spread them equitably around the city, Myers and McClain's map showed that Little Free Libraries were most prevalent in higher income neighborhoods as well, a finding consistent with national research on the initiative. As altruistic as it is, "intuitively" placed Little Free Libraries can add to the quaintness of already affluent communities without doing much to address need. In San Antonio, 78207 and 78208 each have one registered Little Free Library, 78202 has none.  Alamo Heights, 78209, has five. One neighborhood in 78254, where the average income is $87,000 has nine.
Which brings us back to schools and public libraries, which are all over the city. Libraries have their own protocols and cultures which have to be learned. Many of us are out of practice. Castillo wants her students to feel comfortable in public libraries, checking out books, finding what they want among the shelves, and knowing how to act in the space. She wants them to associate libraries with fun, imagination, and possibility. The best place for them to begin that journey is on the shelves at Nelson.
"You just have to start from day one," she said.