Great Idea: A home for pegs of all shapes
Great Idea: A home for pegs of all shapes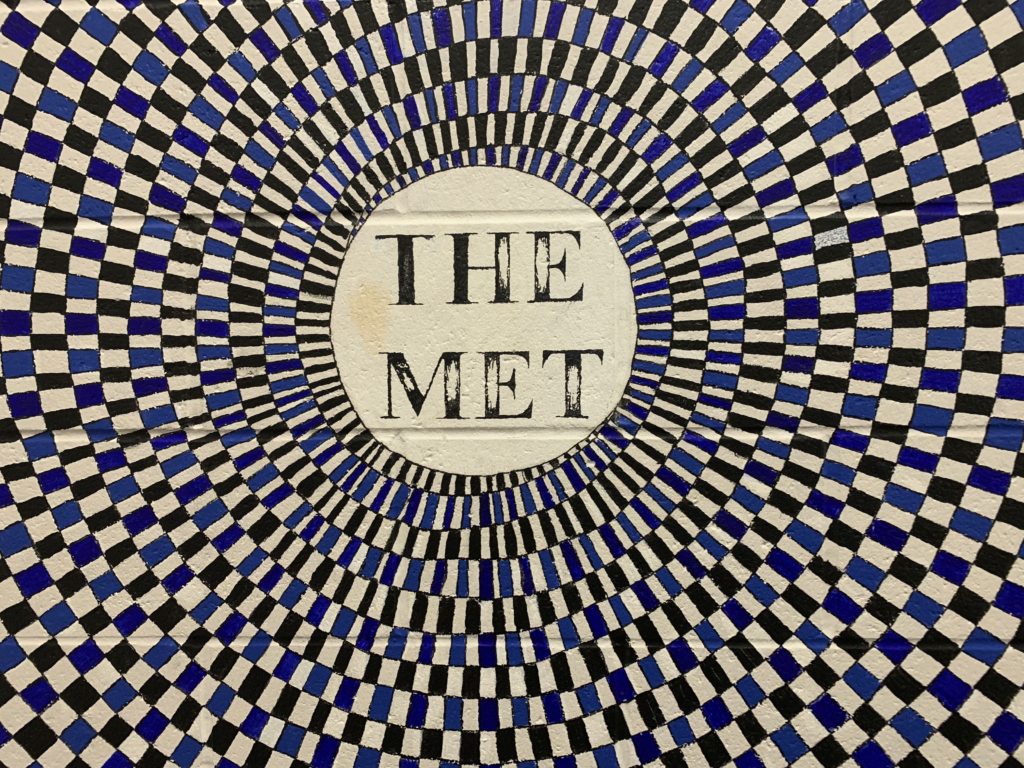 I don't know anything about Providence, Rhode Island, but I was there a couple of weeks ago for the Education Writers Association equity seminar. I plugged the address into Uber, knowing nothing about the hosting institution, listed only as "The Met" on our seminar itinerary.
My Uber driver, on the other hand, seemed to know plenty about our destination. He told me he had enrolled his son in the public high school after hearing about the innovative curriculum and real-life relevance.
He had been disappointed.
"They are never in class, they are running around all over the town!" he exclaimed.
The cracks kids can fall through, he explained, only widen with that much freedom. His own son had taken advantage of the lack of supervision, and been caught sitting aimlessly in his car, smoking.
Later, I asked Met senior Aireece Terry about this. How often do kids take advantage of the school's format—which has students spending most of their time off campus in internships they find interesting—to just goof off?
Not often, she said. However, she did agree that you get out what you put in at the Met.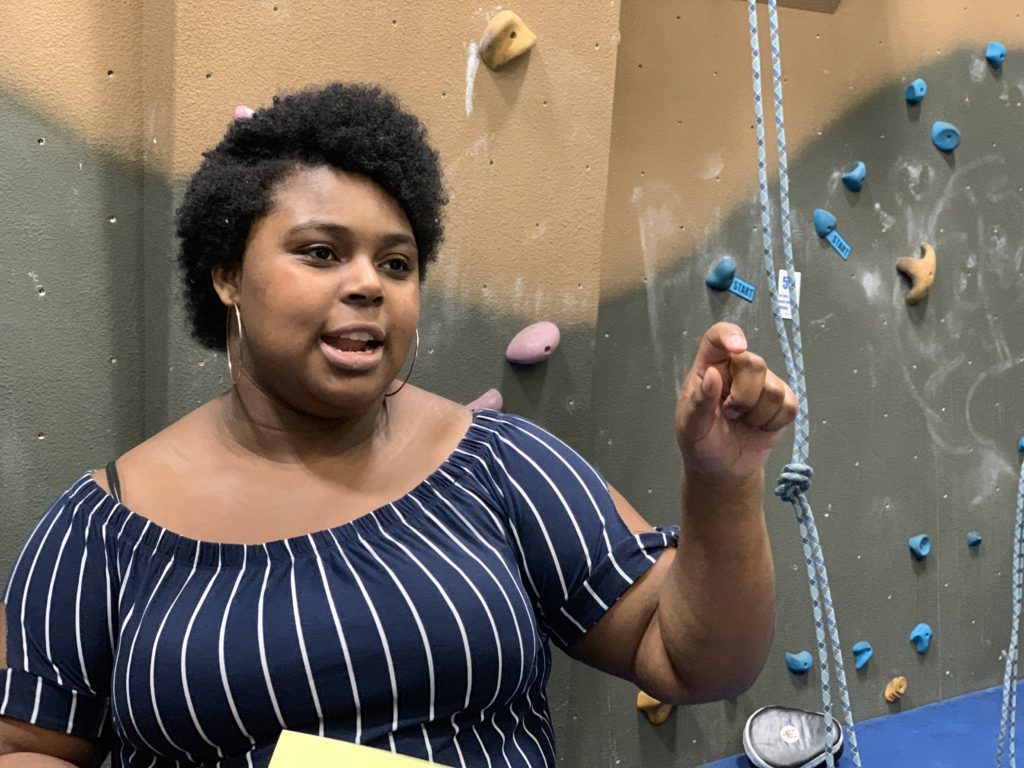 The formal name of the school is The Metropolitan Regional Career and Technical Center, a name that belies it's overall vibe, hence "the Met." It is part of the Big Picture Learning family of schools, a collection of district, charter, and private schools that take a radically different approach to learning.
The schools are, as Big Picture Learning co-executive director Andrew Frishman explained, a place for the "square pegs who weren't fitting into the round holds." The square pegs were not "finding success" elsewhere, he explained, but not for lack of capacity or motivation. Upon interviewing a few of the kids, however, it didn't seem that the pegs were all square, either. The students were all incredibly different. They just weren't round.
Some students at the Met, like Terry, are there because they are ready to get a jump on life. While we toured the campus, Terry explained that she had known she wanted to pursue law from a very young age. She heard about the Met's internship-based model, and she was sold. She has interned in the Providence County courthouse, the Rhode Island Statehouse, and the Department of Homeland Security. She wants to be a judge.
Others were there because they were languishing at their home campus. I asked one sophomore how she heard about the Met, and she told me her doctor had referred her after she had attempted to kill herself. She had grown so despondent and disconnected at school, she said she felt like life was always going to be full of struggle and failure.
At the Met she's free to pursue her love of art and design, and the metrics for success help her see the potential for a productive and meaningful life.
The metrics have a lot to do with reflection and open-ended communication. Instead of traditional grades, students exhibit their work, in the form of a lesson, to teachers, peers, and their parents. During the exhibition they offer an evaluation of their work that semester, and their teachers give feedback.
With a model so different, natural questions arise. Are the students succeeding? By all the standard metrics required by the State of Rhode Island, the Met outperforms the state of Rhode Island. It's 4-year graduation rate is around 85 percent, and the 5-year is around 97 percent. Seventy percent of students go on to some kind of post-secondary schooling or certification.
The average SAT scores at the Met were just below the state average in 2016, according to the Rhode Island Education Data Reporting site, InfoWorks! But a panel of students spoke to the journalists gathered at the Education Writers Association Equity Seminar, and told us that, yes, they are succeeding at schools like Brown University and the Rhode Island School of Design.
Frishman has kept in touch with his original students, from when he was an advisor. Now in their early 30s, Frishman said that over half had earned a bachelor's degree, and over half were still working in the field they had pursued in high school. All were in stable relationships and enjoying life.
(All of this, of course merits investigation and confirmation. We were at a conference, after all.)
That well-rounded outcome is what Frishman is after. It's how he defines success: living life on one's own terms, with stability and success. No one at the Met was giving a more concrete set of benchmarks than that. No GPAs or class ranks. Not even test scores.
It takes more than internships and practice public speaking to make a well-rounded life, and the Met seems to account for some of the other factors that make square pegs square. The school does not offer transportation, and is set in the middle of one of Providence's poorest neighborhoods. Most of the students come from within a two-mile radius, Frishman said.
The school is divided into buildings, each with 100-150 students. They are named things like Liberty, Unity, Equality, and Justice. Every building has a social worker and a casual cafe space. The students have keys to the front doors, Terry said, so the buildings start to feel like home. Around the cafe and common space, students were working independently while we toured.
Students are organized into "advisories" with about 10-15 of their peers and an advisor (a certified teacher) who stays with them for as long as they are at the Met. This is their home base for finding, securing, and reflecting on internships outside the school. Those internships are constant. The students start by researching all local employers in their field of interest. They then cold call them, and ask if they can interview them. If that goes well, they ask for a shadow day. The ultimate goal is an internship.
Physical education is likewise student driven. The Met gym has a rock wall, weight sets, a Wii Fit console, and a Gaga Ball court, in addition to the standard basketball hoops and volleyball net. The fitness philosophy is solid: the key to a healthy lifestyle is finding physical activity that you like. And nothing may be less enjoyable for "square pegs" than gym class. (An aside…America being America, we seem to have found a way to accommodate those kids who find their place on the athletic field, even while struggling in the classroom. We haven't quite done the same for kids with other strengths. At least not society-wide.)
For the most part, one teacher explained, English-Language Arts and history are the quickest academic courses to become relevant. Geometry sometimes comes up for the designers. Government for future lawyers, like Terry. They are able to use their chosen field of study as a point of entry to understand those core subjects.
It's actually pretty telling that so few of them find a natural entry point into math. However, if it doesn't come up directly in the internship, math does come up in real life. Every student at the Met takes a class called quantitative reasoning that allows them to learn essential math skills for life and the SATs.
Which, of course, brings up testing and accountability. Rhode Island is one of 13 states where the SAT (or ACT) is the only test required for graduation. That gives the Met a direct answer to every algebra teachers favorite question: "why do I need to know this?" It's on the SAT. The SAT is how you get into college. If students are sold on idea that college will help further their passion, they will likely crack down and prepare for the SAT.
The ideological fit between the Met and Rhode Island's choice of standardized tests is very lucky for the Met administration, who don't have to make numerous standardized tests feel less arbitrary or irrelevant. That might not be the case in, say, test-happy Texas.
When a a district school adopts the Big Picture Learning method, that school is subject to all the rules of that district and state. Those particulars, however, are between the school and its home state—not Big Picture Learning itself. Big Picture Learning is a brand, a family of schools. It is not a charter management organization. The team designs schools and trains staff and faculty…and then they leave. They check in regularly to make sure the school is remaining true to the model, and if it is not, they disassociate. Without the brand, the school isn't sanctioned or shut down, unless it violated state or local rules. It just can't call itself a Big Picture School.
Advisors are great about giving people space when they need it, Terry explained. As long as students are doing something productive, she said, they have freedom to choose activities that make the most sense for their mental state on any given day.
Which brings as back to the likelihood that some students will abuse that flexibility. As my Uber driver had experienced, it's an easy system for kids to exploit, should they be so inclined.
Aireece Terry had her own story about skipping school.
Once, when her advisor was absent, she seized the moment to do something she'd been wanting to do for a long time, but hadn't been able to do between school and internships. She went down to the courthouse and introduced her self to one of the judges, one she'd had her eye on as a potential mentor.
The judge, who was overseeing traffic court that day, invited her to stay and watch as people appeared to address their traffic violations.
One of them was her advisor. She'd been caught.
Needless to say, however, her advisor didn't mind.