Fueling their long game, student activists get strategic with Congressman Lloyd Doggett
Fueling their long game, student activists get strategic with Congressman Lloyd Doggett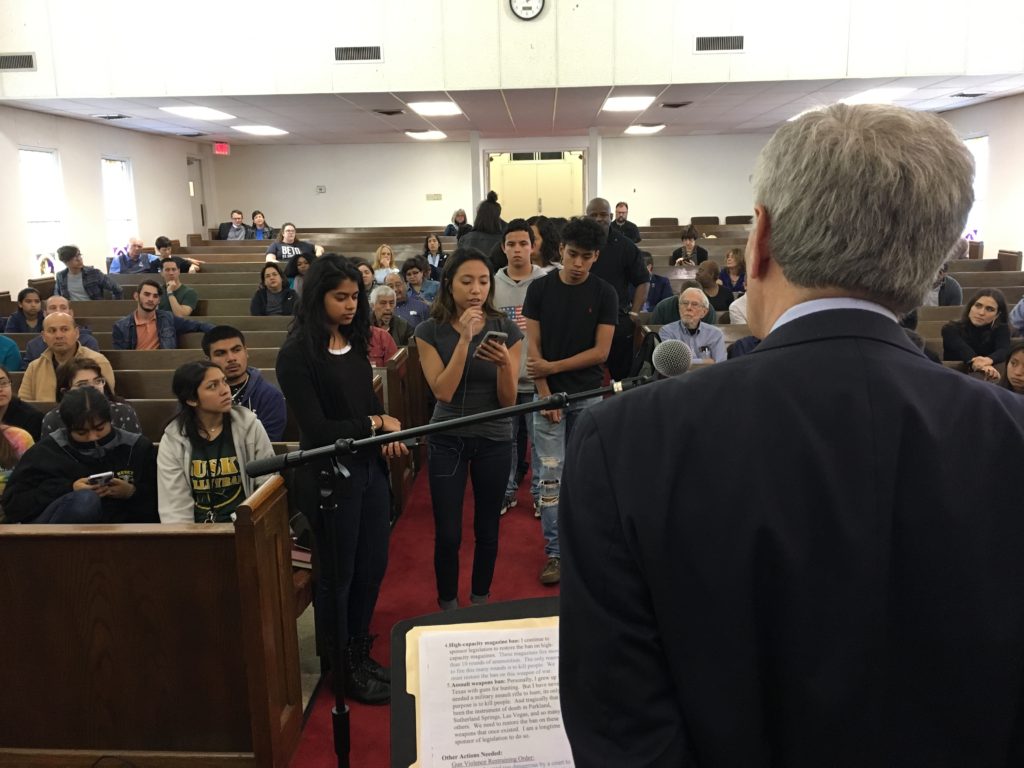 On Saturday, high school students hosted a Town Hall for Our Lives event with Congressman Lloyd Doggett (D-TX), and asked him to shoot straight with them on how to advance their gun regulation agenda.
A few miles away in Olmos Park a group of open carry advocates took to the streets, or rather to the enclave city's single major thoroughfare, McCullough Ave. A group of ladies from Moms Demand Action led the counter protest, with media witness along the way.
The fact that these small, grassroots events happened on the same day in the same city offers a glimpse at where and how the gun debate is raging throughout the United States. However, as Doggett would point out, the debate is not raging inside the Capitol. It is not even simmering in earnest.
Yet.
While the scene was far less nerve-wracking, those gathered at La Trinidad United Methodist Church were no less resolute than the activists in Olmos Park.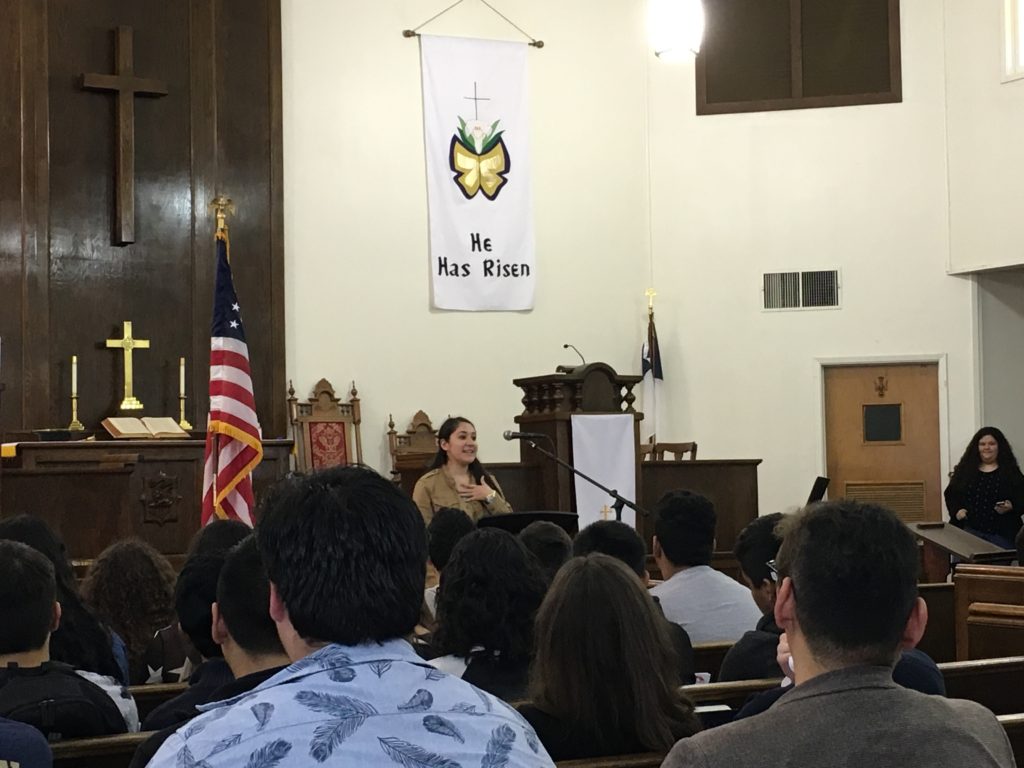 It was difficult to find "the adult in charge" at the Town Hall for Our Lives, despite Indivisible SATX and Moms Demand Action being listed as co-hosts with March for Our Lives San Antonio. Those over age 30 stood out in the crowd of around 75 high schoolers, but none of them seemed to be running the show.
Pastor John Feagins of La Trinidad UMC was obviously in charge of the venue…and Trish Florence with Indivisible SATX would go so far as to say that she was an adult and that she was part of the event. But that's all the credit anyone would take. It was Trish Florence's sixth-grade son, Jack Florence, who officially kicked off the event, and introduced Doggett. Reciting a list of recent child gun death statistics, and highlighting the heaviest tolls in communities of color, Jack Florence crescendoed as he spoke. Not like a pro, but like a kid who means what he says.
"Kids like me and other kids here are DONE with all this," Florence said.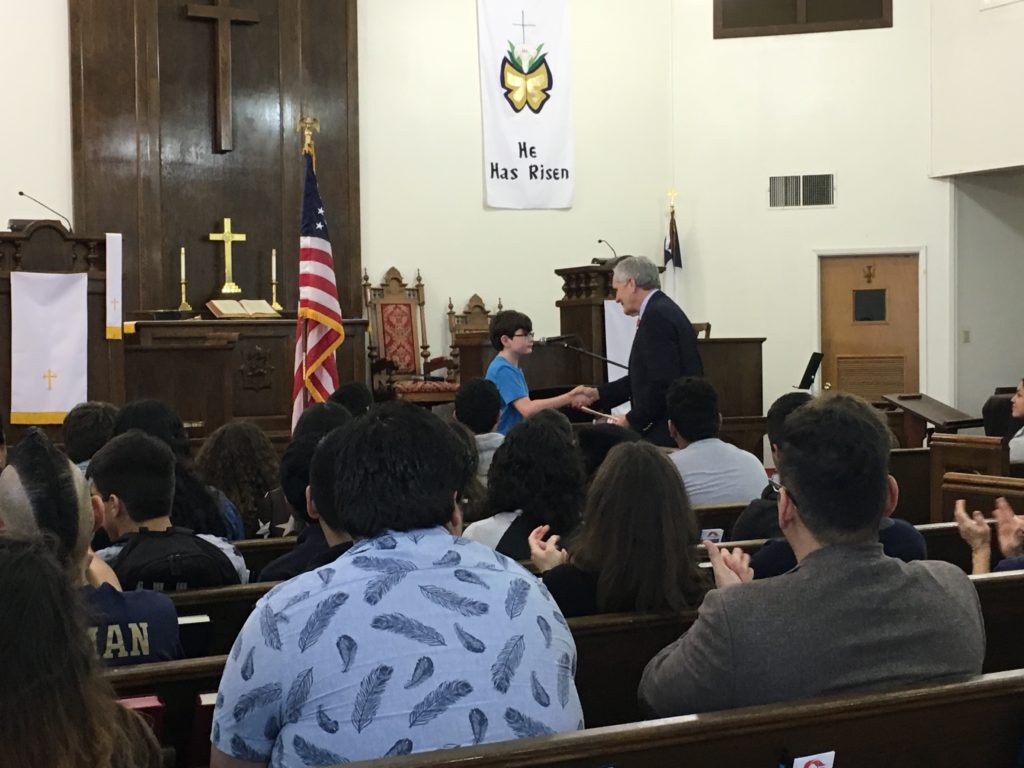 The rest of the "kids" running the event were older, but not by much. Many of them were there without their parents, arriving by school busses for Northside and Southside ISDs. Teens sang the national anthem, moderated the q&a, and delivered speeches of their own. For those following the student activism, many of the faces are becoming familiar. My money is on some of them becoming even more familiar when they are old enough to run for office.
Doggett did not sugar coat the situation for the activists.
"I have dealt with the NRA since I was a young State senator," Doggett said. Their strength, he explained, is even more about their tenacity than their money. They have one, clear, agenda, and they never waiver, and they never give up. He recounted how, under the guidance of the NRA, "Gun safety was essentially dropped from the national agenda."
That reality, he explained, made the challenge clear. No burst of activity can match the singular focus and sustained energy of the NRA. Students would have to settle in for a long battle. Nothing will happen, he exhorted the students, "unless we care about gun safety as they do about stopping everything."
Earlier in the week, another group of students from Young Women's Leadership Academy and Travis Early College High School met with State Rep. Diego Bernal (D-San Antonio) to prepare for their April 20 meeting with Lt. Gov. Dan Patrick's staff.
Bernal also stressed the importance of consistency beyond the initial meeting, YWLA senior Ruby Polanco said. Both schools are organizing letter-writing campaigns.
He also explained the various political mechanisms, beyond campaign finance, that keep the gun debate from happening. After the Pulse nightclub shooting Democratic members of Congress held a sit-in on the House floor. They were not protesting any one piece of legislation, Doggett explained, as much as the unwillingness of Republicans to have that debate.
Right now, it required a "majority of the majority" to bring an issue to the floor for debate under regular House rules. As long as a majority of Republicans are radical gun rights advocates, the moderate Republicans who would like to have the debate are outnumbered.
For voters and future voters, Doggett explained, this has clear implications: First, switching the majority in the House and Senate is critical. Even moderate, reasonable Republicans keep the conversation muted by lending to the majority party ruled by the far right.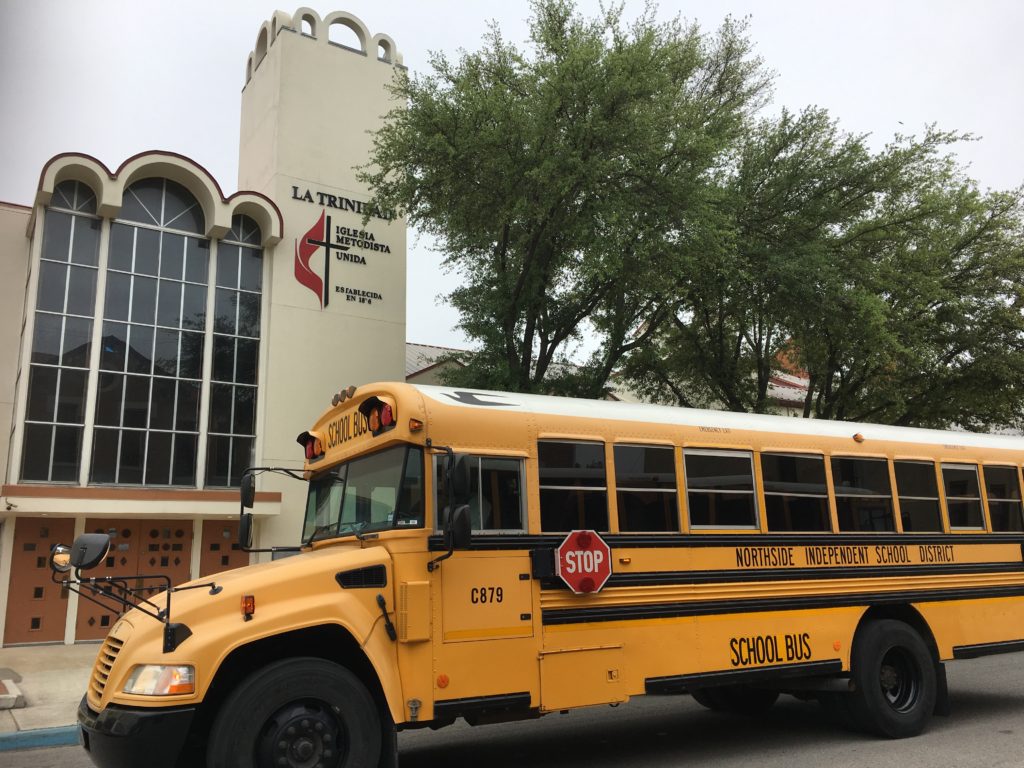 "To stop a bad guy with a gun what it's really going to take is a lot of good guys with ballots," Doggett quipped.
Moderate Republicans do have a roll to play, Doggett explained, at the State and local level where they have less legislative authority over gun regulation. The more Republicans talk about common-sense gun control, the less partisan the issue will become. Absent the political rhetoric, Doggett said, the second amendment and March 4 Our Lives both want to see safer citizens. Those goals are not incompatible, and should not be framed as such.
April 20 is drawing near, and November's midterm elections are just around the corner, so the teens have plenty to look forward to as they hone their message and settle into their stride as activists.
The challenge for adults, said Ron Smith a volunteer with Indivisible SATX, is to let the kids do it their way. It's tempting for adults who have fought long and hard in this battle to step in, thank the kids for their momentum, and to use that momentum to fuel the same kinds of action we've seen for decades.
But that won't bring about the next generation of the fight, Smith said. And if the kids are going to be the ones to outlast, out-advocate, and out-pester the NRA, they have to find the pace that works for them.