2018: The Year I Landed on My Feet
2018: The Year I Landed on My Feet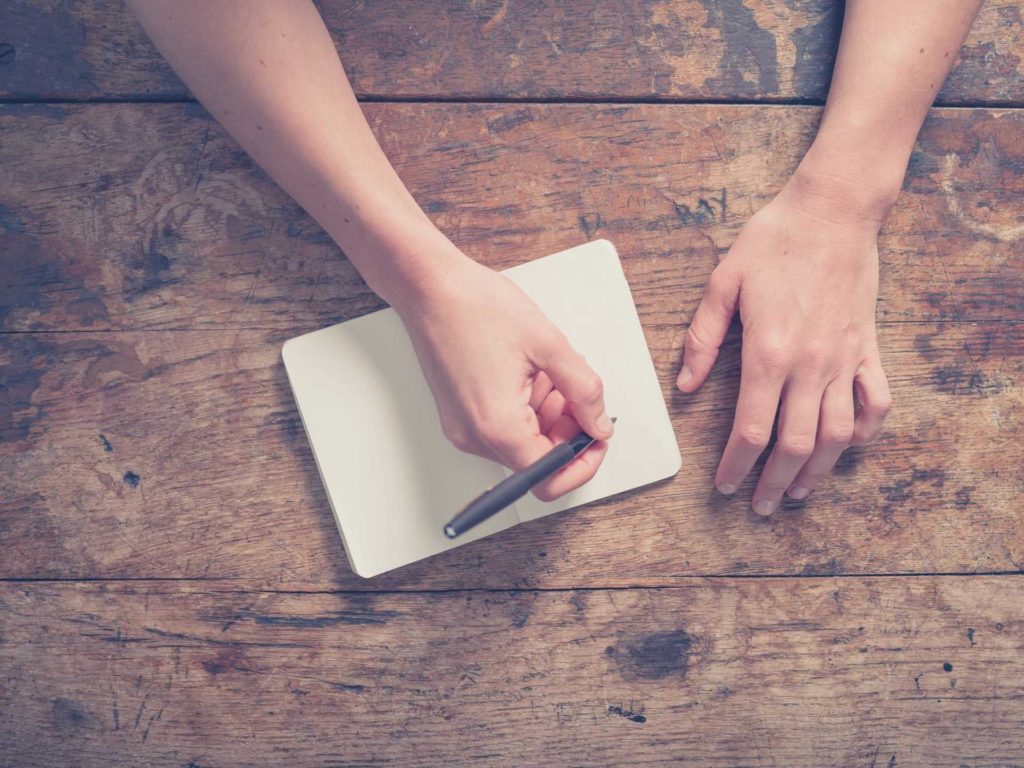 If you had asked me to reflect on my year thus far at any point in 2018, I'm not sure what I would have said. Like many journalists, I absorbed much of the angst in the political and social atmosphere. I am a working mom, bouncing between the the highs and lows, victories and defeats of that lifestyle. My kids are hilarious and delightful…and they are two and four years old. My marriage continues to be the source of all bliss. Our extended family had a really rough year with some significant losses and rifts.
But one juxtaposition stands out: I fell, and I landed on my feet.
In February I lost my job.
But last night, somewhat to my own surprise, I realized that I also met and surpassed all of the professional goals I set for myself back in January 2018, something I probably would not have done if I hadn't lost my job.
A Brief History: Skip this if you already know.
In fall of 2017, I took a risk, leaving a stable position at The Rivard Report to work with a startup newsroom, Folo Media.
At the heart of the decision was my growing sense that I wanted to write about equity in education, and I was getting the chance to do it. I also wanted more time per story, and the Folo publishing schedule would allow that.
As I was considering the risk that my pursuit of the perfect job would end in no job, a friend told me, "If things don't work out, you'll land on your feet."
When the fledgeling newsroom fell apart, mere months after I came on board, I heard that sentiment a lot: "You'll land on your feet."
Like a cat dropped from the balcony.
An embarrassed, naive, amateur cat, who gambled and lost.
I faced a choice: take one of the journalism-adjacent jobs soon offered, or continue pressing forward alone in a career that can be thankless, unstable, and poorly compensated in the best case scenarios.
Embracing the Hustle
Choosing to stick with journalism was only possible because of my husband's financial stability and the strong support system of people who love our kids. Print journalism doesn't pay well on its best day. A freelance education reporter in San Antonio with two small digital publications in her portfolio…not exactly the recipe for rain.
Nevertheless, the day after I walked out of Folo Media, I walked into a summit at City Hall, and did what I'd been doing for five years: I reported. I put it on my new blog, and began life as a freelancer.
I left Folo with a certain amount of swagger, feeling as though I'd come off of a four-month fellowship with a renewed sense of purpose and confidence. I had set goals, and I wasn't ready to give up on them.
Thankfully, the editors at Folo are both generous and well-respected in the field, and they have been incredible resources and connections for me in the big wide world. They've vouched for my ability to deliver, counseled me along the way as I wavered in my resolve.
But meeting my goals, I have to say, has been about hustle. (And Jesus. 'Cuz I'm like that.)
I wanted to see my byline in a state publication. It happened.
I wanted to see my byline in a national publication. That happened too. It happened again. And Again and again.
I dared to apply for my first fellowship. I got it.
I wanted to do a radio story. I ended up with five on-air segments (and counting!).
I wanted to challenge the traditional placement and audience for education reporting. I got the opportunity.
When all the year-end lists came out, I was on a few. I made a jealousy list, a most-shared list. One of my ed-writing-with-sass stories was the most read story of the year for a local publication.
Of course, as they'll tell you…the thing about accomplishments is that they don't last. They are momentary affirmations that you are doing the right thing, but that means nothing if you don't keep doing it. The work is the thing. So I'm entering 2019 with the same mantra that got me through 2018 creating the best work of my career: just be faithful.
Just Be Faithful
It is always tempting for me to think in terms of bold, big, ultimate goals. With each story rises the specter of a "big break" or the beginning of a new phase of professional prestige. So far, none of my stories have done that. The successes of this year have been tiny steps forward, largely unfelt. Only in reflecting could I measure the distance traveled.
I'd like to do it again next year. But without the fall from the balcony.
In the new year, I want to create more stories like the ones I loved most from 2018—each of which was a baby step of faithfulness to this calling.
The stories about equity and solutions to entrenched problems.
The stories about social justice.
The use of my prophetic voice.
The essays on how these things affect me personally. And how I affect these things.
I plan to do more of that, and in doing so to slowly contribute to larger, grander goals. Nationally, trust in journalism needs to be rebuilt, and I think local storytellers are the key. The American education and immigration systems are both horribly broken, and journalists have a role to play in finding solutions.
But it will happen step by faithful step.
And I still need to hustle, because I'm nowhere near the point when things are taken for granted or coming easily. I'm still pitching my heart out, trying my best to deliver clean copy ahead of schedule, and over-reporting every story so that publications will have me back.
While there are definitely perks to the freelance life, it's difficult to be a perpetual guest, never a family member. I have to find camaraderie where I can.
So that's what I want for my work in 2019—more steps in the same direction. More collegiality with other journalists. More confidence in choosing projects that matter. I'm so thankful for those of you who read my stuff. None of it would be possible without you.